Welcome to our new website!
Alongside the opening of our new location, we have officially launched our new website. The new site makes our inventory more accessible, featuring an extensive online catalogue, an upgraded search function, and a brand-new look.
I can't log into my account — what do I do?
We have updated our security features and streamlined the account registration process. You can create a new account with a few clicks and place your order. Follow the steps below:
Click [Login] in the top right corner of any site page.
Enter your email address on the right side and click [Register]. You will be logged in automatically and a password will be sent to your email address.
To change your password to something you will remember:
Click the [Account Details] tab on the left side of the 'My Account' page.
Enter the password that was emailed to you.
Enter your new password and confirm it. You're all set to go!
Please note that if you are a returning customer, your order history will not be available through your new account. However, we have your order history on file. If you have questions or concerns regarding your order history or the status of your online orders, please contact us at info@russellbooks.com or give us a call at (250) 361-4447.
How to Search Our Catalogue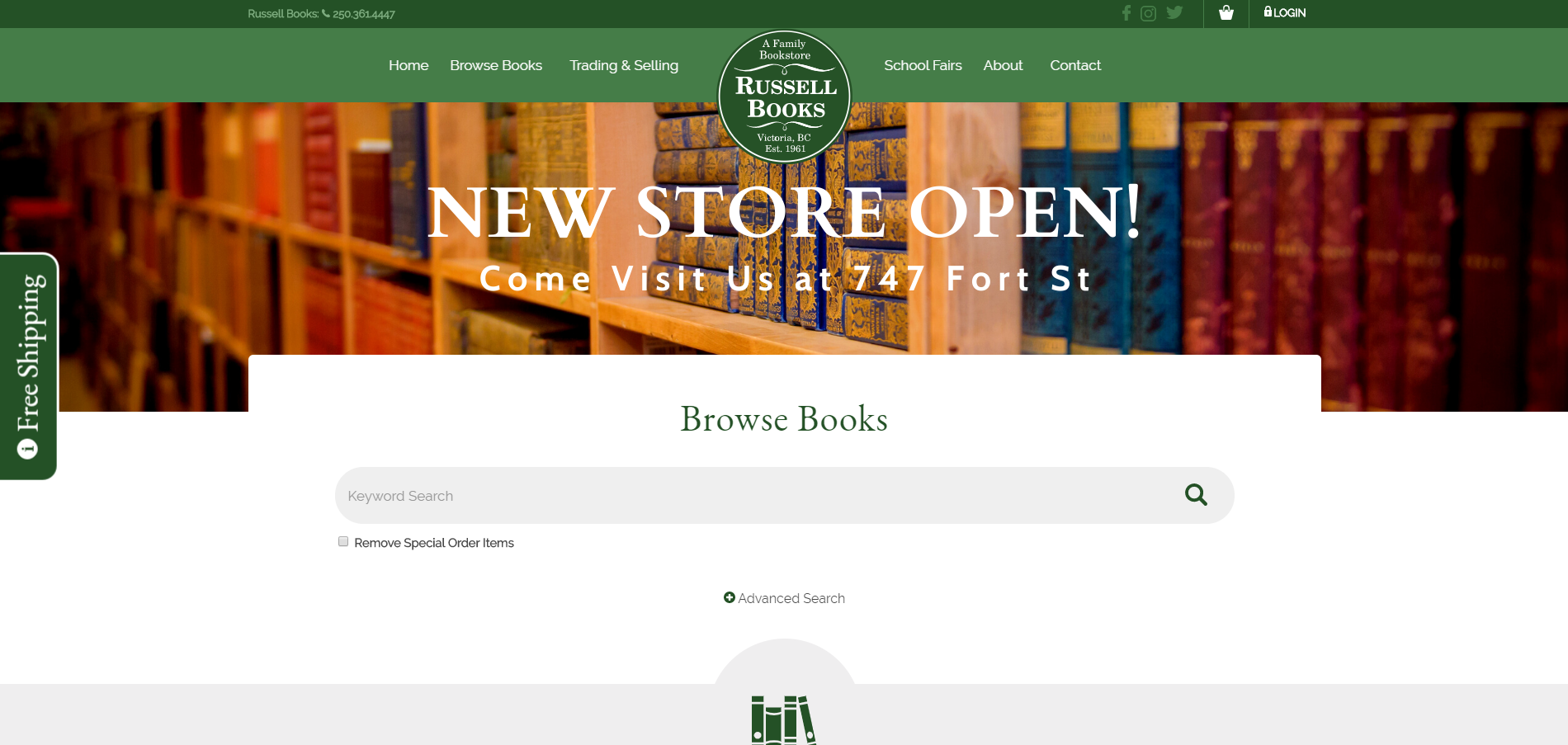 On the front page, you can use the search bar below Browse Books to search our catalogue. Enter keywords from a book's title and author, and our catalogue will show results matching those keywords. You can also click to open Advanced Search and fill in specific fields like title and ISBN.
If you want to view only the results that are available in-store, check Remove Special Order items box before hitting the search button. This removes items unavailable in-store and in our warehouses from your search. If you would like to view results that includes items that can be ordered from our distributors, leave the box unchecked.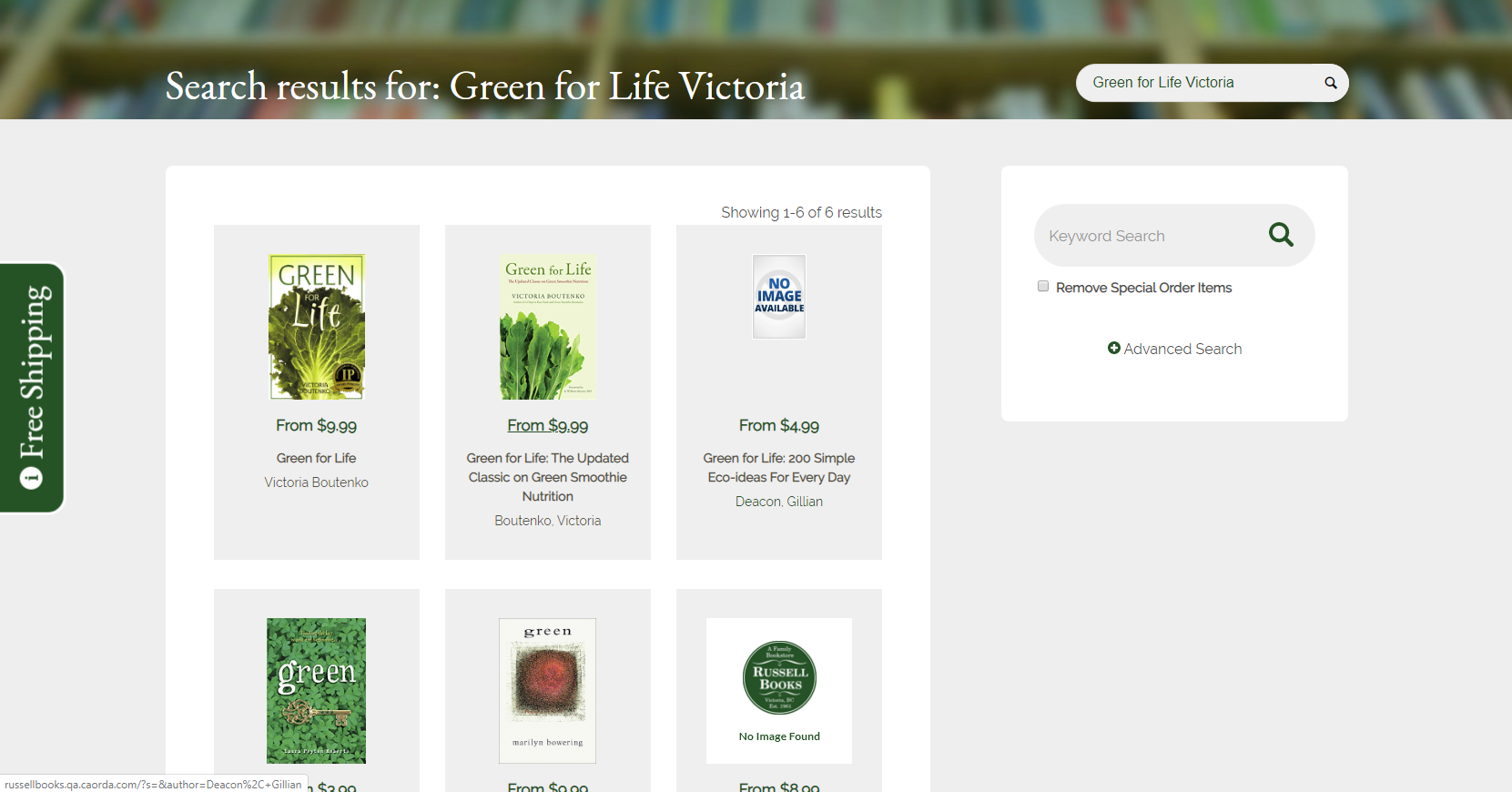 This is the search results page. Here you will find the results that match your search terms. To view more specific information about each item (like price, quantity, condition, availability and location) click on the item's image or title.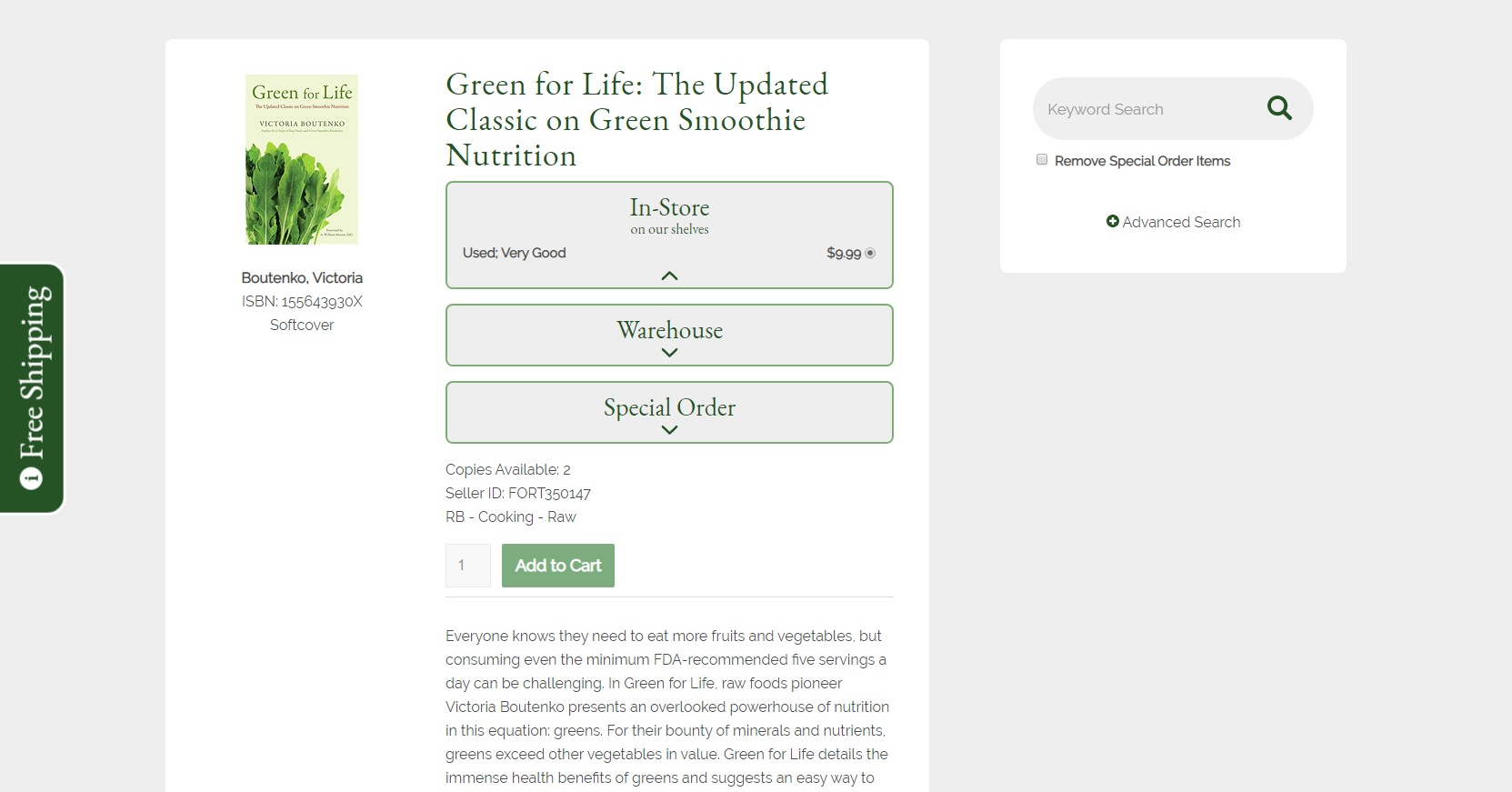 This is an item landing page. Each ISBN in our catalogue has its own page that will show what copies are available on our shelves, in our warehouse or as a special order. It also lists the price and condition (New or Used; Very Good, Good or Fair). You can click the arrows below 'Warehouse' or 'Special Order' to expand the sections and see what copies are available. Select a copy by click the bubble next to the price.
Books listed in each section have different transit times:
In-Store — the item will be on our shelves at 747 Fort Street.
Warehouse — the item will be in one of our warehouses and will take 1-2 days to arrive in-store.
Special Order — the item can be ordered from our distributors and will take 2-14 days to arrive in-store. For more specific information about transit times, please give us a call at (250) 361-4447.
If the item is available in-store, you can find it by using the department category (below the Seller ID and above "Add to Cart"). This indicates the physical section where this book is located — in the example above, the book is located in the Cooking – Raw section.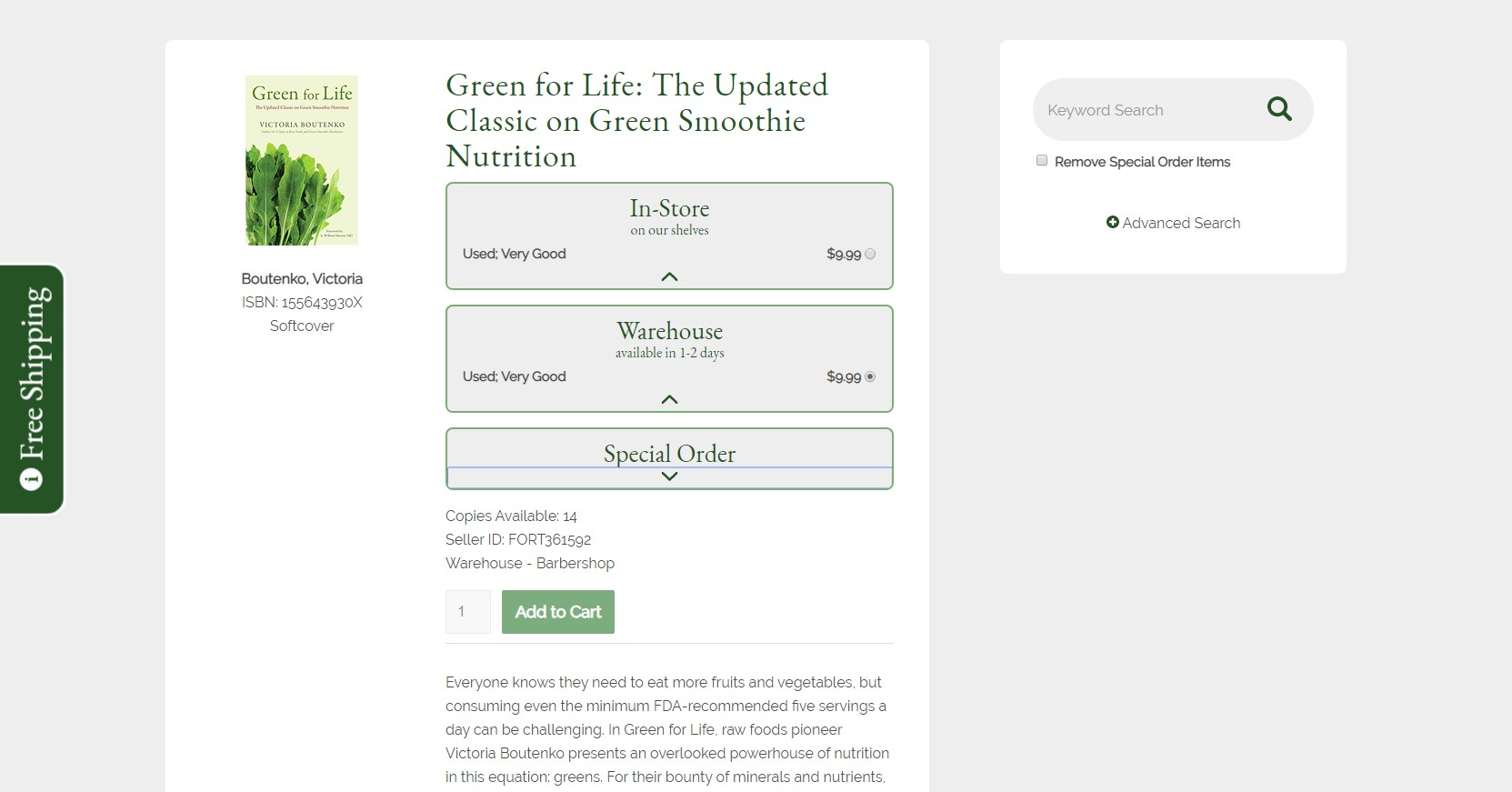 Once you have selected the copy you want, add that item to your online cart by selecting 'Add to Cart'.
If you are browsing our website and intend to come into the store in person, please note that warehouse items will take 1-2 days to arrive in-store. If you wish to purchase a warehouse book in person, please send us an email at info@russellbooks.com or give us a call at (250) 361-4447 to put your book on hold.
Questions?
If you have questions or concerns about our new location and our new website, please visit our FAQ, email us at info@russellbooks.com or give us a call at (250) 361-4447. We are happy to help however we can!