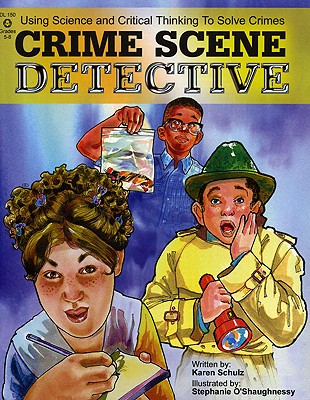 Stock Image

Author Name: Schulz, Karen

Title: Crime Scene Detective: Using Science And Critical Thinking to Solve Crimes

Binding: PAPERBACK

Book Condition: New

Publisher: &nbspPrufrock Press

ISBN Number: 1593630638 / 9781593630638

Seller ID: ING9781593630638



1593630638 Special order direct from the distributor

More Description

Watch the excitement ripple through your classroom as students use their intellect to find out who committed the "crime" at your school. Enliven your students as they practice critical thinking skills. Students often are taught skills such as the scientific method, scientific research, critical thinking, making observations, analyzing facts, and drawing conclusions in isolation. Studying forensic science allows students to practice these skills and see theories put into practice by using circumstances that model real-life events, while letting students explore a variety of career options.
This exciting unit includes:
background information on forensics,
exploration of careers in forensic science and law enforcement,
a simulation involving a fire in the school library, and
instructions for writing your own crime scene simulation.
To crack the case, students examine evidence left at the scene, interview suspects (staff members), and use critical thinking to connect all of the clues and eliminate suspects. Students will feel like real investigators with this true-to-life simulation.



Price = 28.28 CDN
Add to Shopping Cart