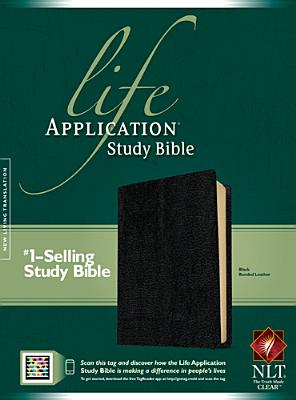 Stock Image

Author Name: Tyndale House Publishers

Title: Life Application Study Bible NLT

Binding: BONDED LEATHER

Book Condition: New

Publisher: &nbspTyndale House Publishers, Inc.

ISBN Number: 0842385088 / 9780842385084

Seller ID: ING9780842385084



0842385088 Special order direct from the distributor

More Description

Today's best-selling study Bible--the "Life Application Study Bible"--has been updated and expanded. Over 300 new Life Application notes, nearly 350 note revisions, 16 new personality profiles, updated charts, and a Christian Worker's Resource make today's number one selling study Bible even better. FEATURES:
Over 300 new Life Application notes and significant revisions to nearly 350 others
16 new Personality Profiles
Most charts revised to clarify meaning and importance, plus eight all-new charts
New information on the intertestamental period
Christian Worker's Resource, a special supplement to enhance the reader's ministry effectiveness, includes: "How to Become a Believer, How to Follow Up with a New Believer, Mining the Treasures of the Life Application Study Bible, So You've Been Asked to Speak, " and "Taking the Step to Application"


Price = 107.99 CDN
Add to Shopping Cart