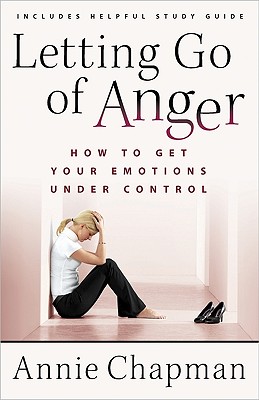 Stock Image

Author Name: Chapman, Annie

Title: Letting Go of Anger: How to Get Your Emotions Under Control

Binding: PAPERBACK

Book Condition: New

Publisher: &nbspHarvest House Publishers

ISBN Number: 0736924736 / 9780736924733

Seller ID: ING9780736924733



0736924736 Special order direct from the distributor

More Description

For years musician and author Annie Chapman (Entertaining Angels, 10 Things I Want My Husband to Know) walked a tightrope. Outwardly calm, she felt anger seething behind her smile, waiting to erupt at the slightest provocation. But today peace permeates her life What happened? With an compassionate heart, Annie offers others struggling with anger the insights she gained and the solution she found.

Acknowledging anger's power, Annie encourages perseverance: "For some, dealing with anger is simple and pain is resolved quickly. For others, healing requires intensive care by the Great Physician and hard work on our part." Letting Go of Anger helps readers...
know what anger is
identify its causes
define their anger
recognize warning signs
draw on God's Word for wisdom
With Jesus' help, readers will discover how to let love heal their wounds, learn to forgive, and move forward in freedom.



Price = 18.41 CDN
Add to Shopping Cart