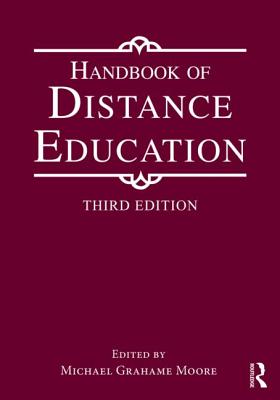 Stock Image

Author Name: Moore, Michael Grahame

Title: Handbook of Distance Education

Binding: PAPERBACK

Book Condition: New

Edition: 3

Publisher: &nbspRoutledge

ISBN Number: 041589770X / 9780415897709

Seller ID: ING9780415897709



041589770X Special order direct from the distributor

More Description

The third edition of this award-winning Handbook continues the mission of its predecessors: to provide a comprehensive compendium of research in all aspects of distance education, arguably the most significant development in education over the past three decades. While the book deals with education that uses technology, the focus is on teaching and learning and how its management can be facilitated through technology. Key features include:
Comprehensive coverage that includes all aspects of distance education, including design, instruction, management, policy, and a section on different audiences.
Chapter authors frame their topic in terms of empirical research (past and present) and discuss the nature of current practice in terms of that research. Future research needs are discussed in relation to both confirmed practice and recent changes in the field.
Section one provides a unique review of the theories that support distance education pedagogy.
Section six includes a unique review of distance education as a component of global culture.
This book will be of interest to anyone engaged in distance education at any level. It is also appropriate for corporate and government trainers and for administrators and policy makers in all these environments.

Recipient of the 2013 IAP Distance Education Book Award



Price = 227.81 CDN
Add to Shopping Cart