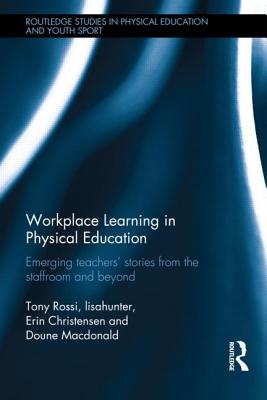 Stock Image

Author Name: Rossi, Tony; lisahunter; Christensen, Erin; Doune Macdonald

Title: Workplace Learning in Physical Education: Emerging Teachers? Stories from the Staffroom and Beyond (Routledge Studies in Physical Education and Youth Sport)

Binding: Hardcover

Book Condition: New

Publisher: &nbspRoutledge

ISBN Number: 0415673658 / 9780415673655

Seller ID: ING9780415673655



0415673658 Special order direct from the distributor

More Description

Pre-service and beginning teachers have to negotiate an unfamiliar and often challenging working environment, in both teaching spaces and staff spaces. Workplace Learning in Physical Education explores the workplace of teaching as a site of professional learning. Using stories and narratives from the experiences of pre-service and beginning teachers, the book takes a closer look at how professional knowledge is developed, investigating the notions of professional and workplace learning and examining the literature associated with teacher practicum, fieldwork and school experience .

The book is structured around five significant dimensions of workplace learning:
space and place for, and of, learning

identity, subjectivities and the profession/al

social tasks of teaching and learning to teach

performance, practice and praxis

what works in practice?
As well as identifying important implications for policy, practice and research methodology in physical education and teacher education, the book also shows how research can be a powerful medium for the communication of good practice. This is an important book for all student, pre-service and beginning teachers working in physical education, and for anybody with an interest in the wider themes of teacher education and professional practice.



Price = 313.88 CDN
Add to Shopping Cart