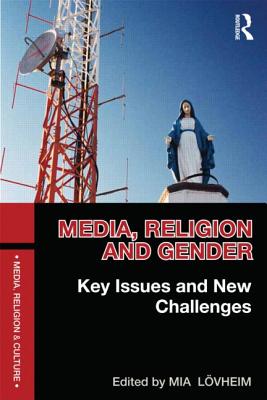 Stock Image

Author Name: L. Vheim, Mia

Title: Media, Religion and Gender: Key Issues and New Challenges (Media, Religion and Culture)

Binding: PAPERBACK

Book Condition: New

Publisher: &nbspRoutledge

ISBN Number: 0415504732 / 9780415504737

Seller ID: ING9780415504737



0415504732 Special order direct from the distributor

More Description

Media, Religion and Gender presents a selection of eminent current scholarship that explores the role gender plays when religion, media use and values in contemporary society interact. The book:
surveys the development of research on media, religion and culture through the lens of key theoretical and methodological issues and debates within gender studies.

includes case studies drawn from a variety of countries and contexts to illustrate the range of issues, theoretical perspectives and empirical material involved in current work

outlines new areas and reflects on challenges for the future.
Students of media, religion and gender at advanced level will find this a valuable resource, as will scholars and researchers working in this important and growing field.



Price = 81.92 CDN
Add to Shopping Cart