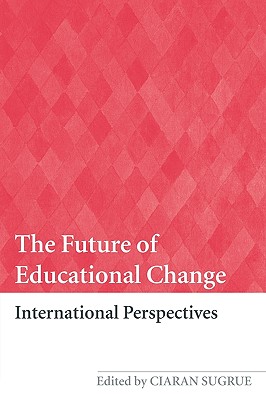 Stock Image

Author Name: Sugrue, Ciaran

Title: The Future of Educational Change: International Perspectives

Binding: PAPERBACK

Book Condition: New

Publisher: &nbspRoutledge

ISBN Number: 0415431085 / 9780415431088

Seller ID: ING9780415431088



0415431085 Special order direct from the distributor

More Description

This timely book provides a systematic overview and critique of contemporary approaches to educational change from some of the best-known writers and scholars in the field, including Andy Hargreaves, Larry Cuban, Ivor Goodson, Jeannie Oakes, Milbrey McLaughlin, Judyth Sachs and Ann Liebermann.

Divided into four sections, the book addresses the key themes:
What has been the impact of educational change?

How has the impact differed in different circumstances?

What are the new directions for research on policy and practice?

How can we link research, policy and practice?
By highlighting critical lessons from the past, the book aims to set an agenda for policy-related research and the future trajectories of educational reforms, while also taking into account the dominant rhetorics of international social movements and the refracted nature of policy agenda at national and local levels.

This book addresses issues which with many educators around the world are currently grappling. It will appeal to academics and researchers in the field, as well as providing an introduction to key issues and themes in Educational Change for graduates and practitioners.



Price = 121.41 CDN
Add to Shopping Cart