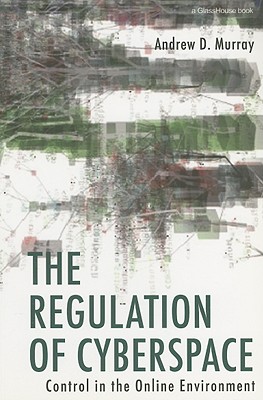 Stock Image

Author Name: Murray, Andrew

Title: The Regulation of Cyberspace: Control in the Online Environment

Binding: PAPERBACK

Book Condition: New

Publisher: &nbspRoutledge-Cavendish

ISBN Number: 0415420016 / 9780415420013

Seller ID: ING9780415420013



0415420016 Special order direct from the distributor

More Description

Examining the development and design of regulatory structures in the online environment, The Regulation of Cyberspace considers current practices and suggests a regulatory model that acknowledges its complexity and how it can be used by regulators to provide a more comprehensive regulatory structure for cyberspace.

Drawing on the work of cyber-regulatory theorists, such as Yochai Benkler, Andrew Shapiro and Lawrence Lessig, Murray explores and analyzes how all forms of control, including design and market controls, as well as traditional command and control regulation, are applied within the complex and flexible environment of cyberspace. It includes chapters on:
the role of the cyberlawyer
environmental design and control
online communities
cyber laws and cyber law-making.
This book is an essential read for anyone interested in law and information technology.



Price = 151.78 CDN
Add to Shopping Cart