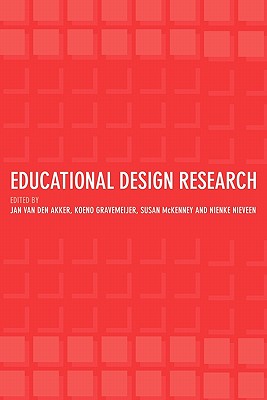 Stock Image

Author Name: Van Den Akker, Jan

Title: Educational Design Research

Binding: PAPERBACK

Book Condition: New

Publisher: &nbspRoutledge

ISBN Number: 0415396352 / 9780415396356

Seller ID: ING9780415396356



0415396352 Special order direct from the distributor

More Description

The field of design research has been gaining momentum over the last five years, particularly in educational studies. As papers and articles have grown in number, definition of the domain is now beginning to standardise. This book fulfils a growing need by providing a synthesised assessment of the use of development research in education. It looks at four main elements:
background information including origins, definitions of development research, description of applications and benefits and risks associated with studies of this kind
how the approach can serve the design of learning environments and educational technology
quality assurance - how to safeguard academic rigor while conducting design and development studies
a synthesis and overview of the topic along with relevant reflections.


Price = 117.36 CDN
Add to Shopping Cart