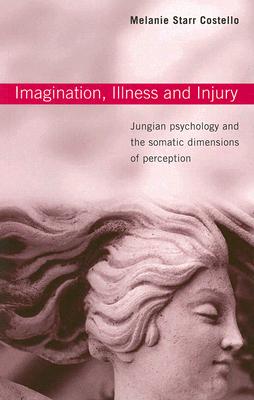 Stock Image

Author Name: Melanie Starr Costello

Title: Imagination, Illness, and Injury: Jungian Psychology and the Somatic Dimensions of Perception

Binding: PAPERBACK

Book Condition: New

Publisher: &nbspRoutledge

ISBN Number: 0415376386 / 9780415376389

Seller ID: ING9780415376389



0415376386 Special order direct from the distributor

More Description

How does the body influence the way we see the world?

Imagination, Illness and Injury examines the psychological factors behind perceptual limitations and distortions and links a broad range of somatic manifestations with their resolution.

Melanie Starr Costello applies Jungian theory to a variety of cases, attributing psychosomatic phenomena to cognitive processes that are common to us all. She analyses the role of illness in several life narratives, and interprets the appearance of somatic phenomena during important phases of analytic treatment. Together these case narratives present a significant challenge to established views of psychosomatics. Subjects covered include:
archetypal constrictions of identity
somatic elements of perception
the psyche-soma split.
Imagination, Illness and Injury brings a fresh perspective to the understanding and treatment of the psychotherapy client as a psycho-somatic unity. Jungian analysts, psychoanalysts, and psychotherapists will greatly benefit from the clinical applications of archetypal theory presented here.



Price = 86.98 CDN
Add to Shopping Cart