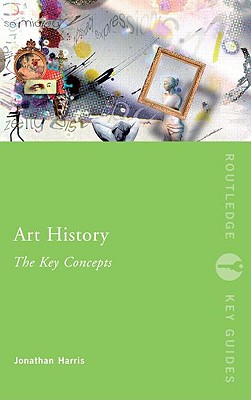 Stock Image

Author Name: Harris, Jonathan

Title: Art History: The Key Concepts (Routledge Key Guides)

Binding: PAPERBACK

Book Condition: New

Publisher: &nbspRoutledge

ISBN Number: 0415319773 / 9780415319775

Seller ID: ING9780415319775



0415319773 Special order direct from the distributor

More Description

Art History: The Key Concepts is a systematic, reliable and accessible reference guide to the disciplines of art history and visual culture. Containing entries on over 200 terms integral to the historical and theoretical study of art, design and culture in general, it is an indispensable source of knowledge for all students, scholars and teachers.

Covering the development, present status and future direction of art history, entries span a wide variety of terms and concepts such as abstract expressionism, epoch, hybridity, semiology and zeitgeist.

Key features include:
a user-friendly A-Z format
fully cross-referenced entries
suggestions for further reading.
Engaging and insightful, as well as easy to follow and use, Art History: The Key Concepts builds a radical intellectual synthesis for understanding and teaching art, art history and visual culture.



Price = 72.81 CDN
Add to Shopping Cart