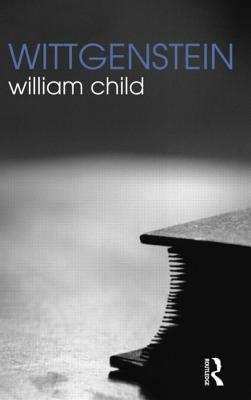 Stock Image

Author Name: Child, William

Title: Wittgenstein (The Routledge Philosophers)

Binding: PAPERBACK

Book Condition: New

Publisher: &nbspRoutledge

ISBN Number: 041531206X / 9780415312066

Seller ID: ING9780415312066



041531206X Special order direct from the distributor

More Description

Ludwig Wittgenstein (1889-1951) is considered by most philosophers - even those who do not share his views - to be the most influential philosopher of the 20th century. His contributions to the philosophy of language, mind, meaning and psychology - as well as to logic, mathematics and epistemology - permanently altered the philosophical landscape, and his Tractatus Logico Philosophicus and Philosophical Investigations continue to be studied in philosophy departments around in the world. In this superb introduction and overview of Wittgenstein s life and work, William Child discusses:
Wittgenstein s early work, Tractatus Logico-Philosophicus, including his account of language and thought
Wittgenstein s subsequent rejection of some of the central doctrines of the Tractatus
Wittgenstein s later philosophy
intentionality and rule-following
philosophy of mind and psychology in Philosophical Investigations
knowledge and certainty, and Wittgenstein s final work
philosophy of religion
the legacy and influence of Wittgenstein s ideas in philosophy, and beyond.
Including a chronology, glossary, and helpful conclusions to each chapter, Wittgenstein is essential reading for anyone coming to Wittgenstein's philosophy for the first time.



Price = 72.81 CDN
Add to Shopping Cart