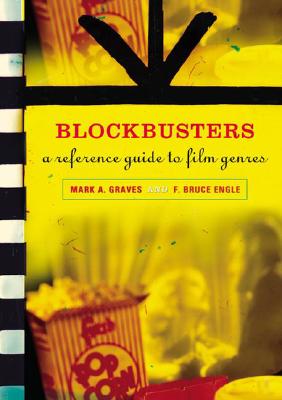 Stock Image

Author Name: Graves, Mark A.; Engle, F. Bruce

Title: Blockbusters: A Reference Guide to Film Genres

Binding: Hardcover

Book Condition: New

Publisher: &nbspGreenwood

ISBN Number: 0313330948 / 9780313330940

Seller ID: ING9780313330940



0313330948 Special order direct from the distributor

More Description

"Blockbusters: A Reference Guide to Film GenreS" offers both film specialists and film fans an in-depth look at 12 popular genres of film. With a separate chapter dedicated to each of the 12 commonly acknowledged genres, the text provides readers with a list of defining characteristics for each genre; a focused analysis of the history of the genre with an understanding of the major influences responsible for its evolution, broken down by decades, era, or subgenre; and a bibliography of the major critical and historical sources available for further reading. Special attention is given to subvariations, or subgenres, within the principle categorizations, and the wide variety of cinematic examples cited draws upon the best and some of the most beloved examples of American cinema, with more obscure American and foreign examples also included. In cases where films overlap genres, easy to find chapter titles in boldface within the text indicate cross referencing, and a user-friendly index provides access to discussions of cited films within the text.
Action/Adventure
Comedy
Costume
Epic
Film Noir
Horror
MusicalS
Science Fiction
Suspense
War
Western
Woman's Film


Price = 155.93 CDN
Add to Shopping Cart